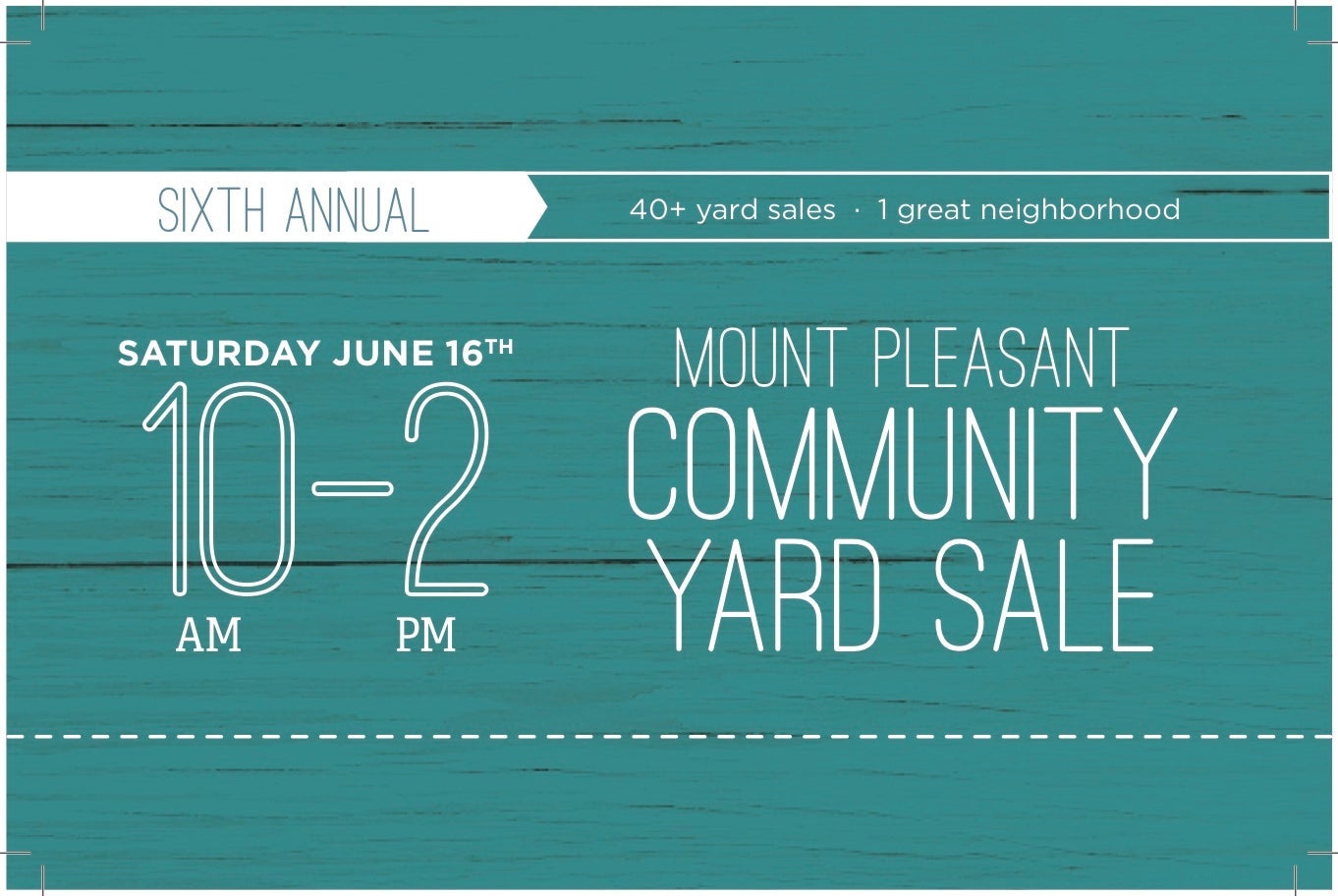 6th Annual Mount Pleasant Community Yard Sale event!
 Register your home by June 11th
 to take advantage of all the free promotions and advertising to draw the crowds. 
To Qualify:
Your home must be located between Guelph Street and Clark Avenue and East 10th Avenue and Kingsway. You will need to agree to participate rain or shine, let your address be...